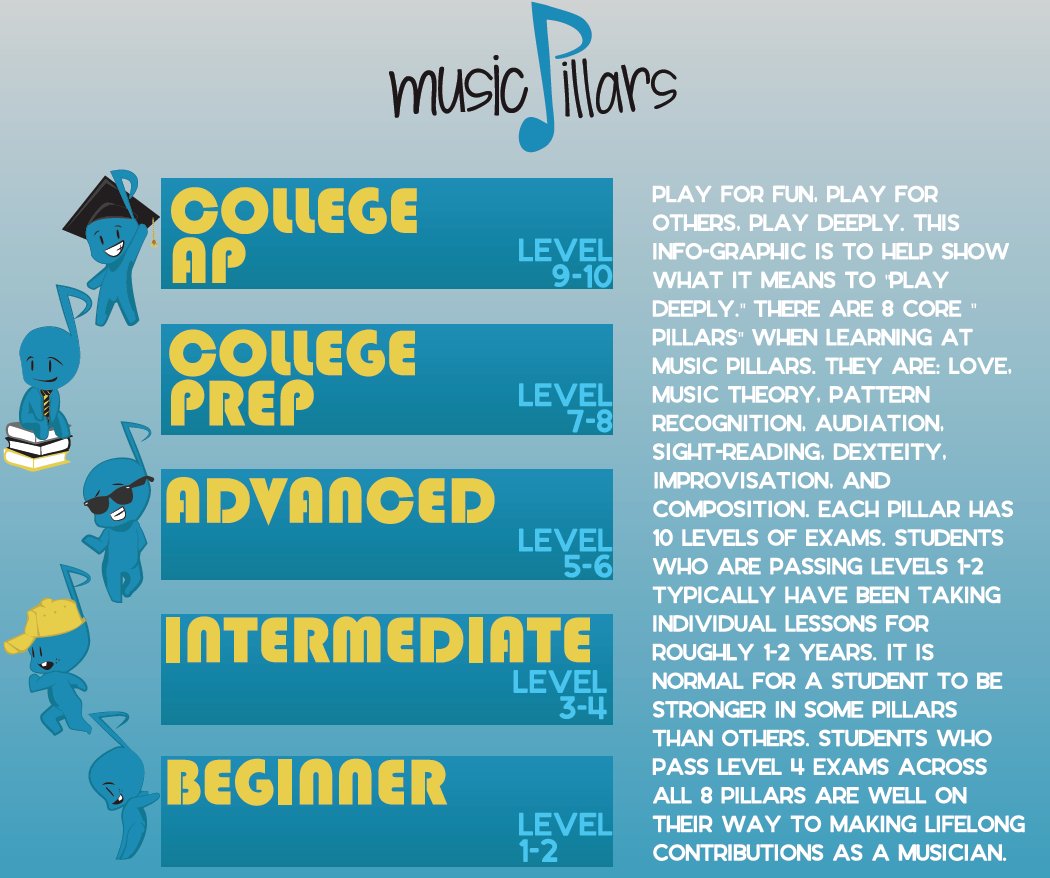 From Early Childhood to Intermediate Lessons
Music Pillars has helped hundreds of students transition from Early Childhood music programs into intermediate individual lessons. We are keenly aware of the importance and fragility of this transition! If you already know about Music Pillars and are ready to reserve a spot for your son/daughter after your Early Childhood Program finishes - please click on the button below to complete your registration and early enrollment packet.
For Parents who have a child Graduating/Leaving an Early Childhood Program...
and are considering Music Pillars
First of all - congrats to you! Student's that come to Music Pillars after attending a formal Early Childhood Music structure for 2-3 years are substantially ahead of their peers. You have given your son/daughter a huge leg-up both for their brain development, and also in their musical journey. Students coming to Music Pillars who are graduates of Early Childhood Musical Education are given priority in scheduling/enrollment at our studio.